Admission and possible additional courses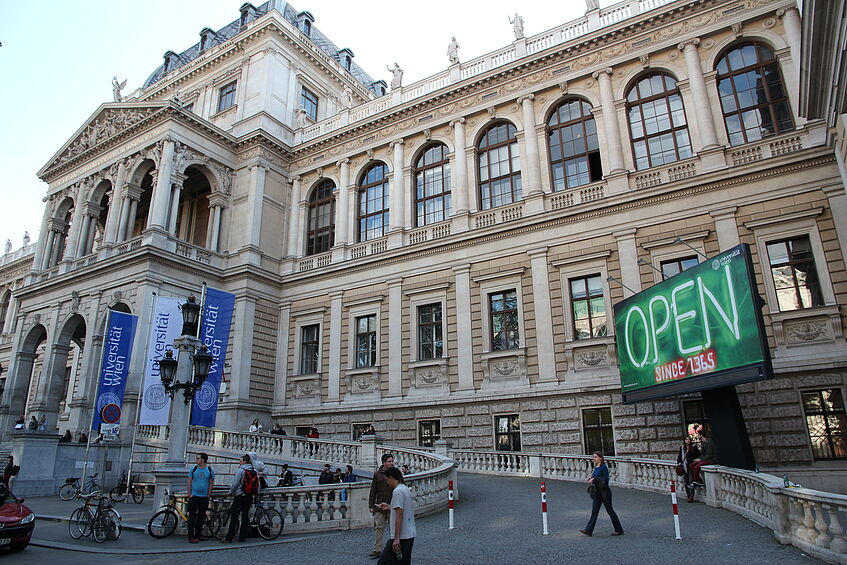 Admission and possible additional courses
For graduates of the BA Development Studies:
Inscription can be started every semester. The enrollment can be done once the Bachelor Degree was issued. (no loss of time as long as the student fee is paid!)
For graduates of differen Bachelor at the University of Vienna or any other University:
Enrollment is possible every semester and is done via the Admission Office of the University of Vienna ( for detailed information see Student Point). Students with a 'relevant' BA degree (e.g. a BA degree in Social Science, Economics, Cultural Studies, Regiona Studies, Global History....) from another University than the University of Vienna, or students who have not completed the Extension Curriculum of (Erweiterungscurriculum) Development Studies can apply for admission.
In these cases you will get an admission under the condition of additional requirements e.g. exams up to a maximum of 30 ECTS - the exact amount depends on the prior knowledge on Development Studies by the applicant. These are called "Zulassungsauflagen" and it is required to pass them during the first MA year. Enclosed a list with possible additional exams.
It is highly recommended to fulfill these requirements during the first two semesters. (Please note: those additional exams also mean very likely a prolonged time for finishing the MA programme (add one to two semesters to the average of 5 semesters).
Information regarding the necessary documents and the detailed description of the admission process can be found here.
For all who are interested in starting the Master Development Studies, it is recommended to read the Master IE Reader, which is available at the Facultas store at the Campus (Altes AKH, Hof 1, 1090 Wien). The price is appr. € 20.