Shikha Sethia B.B.M., M.A.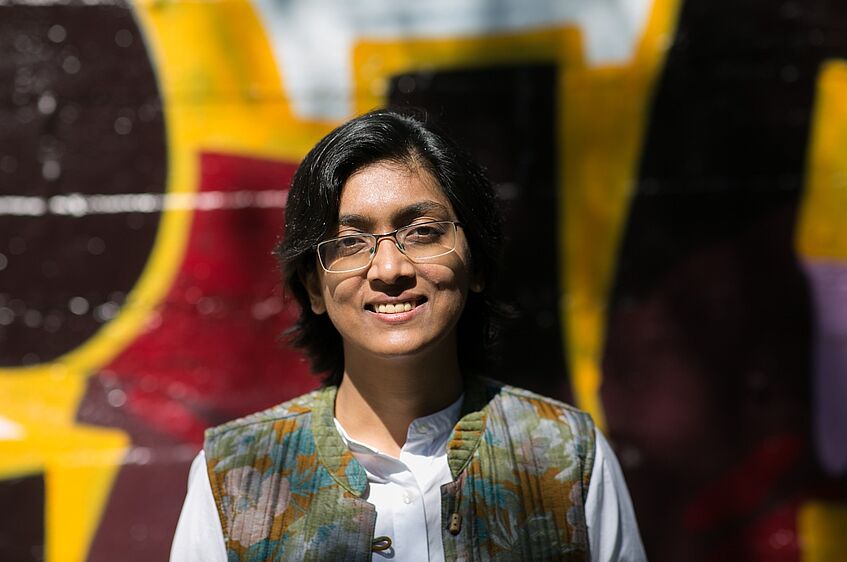 Shikha Sethia B.B.M., M.A.
Project staff (prae.doc)


Sensengasse 3/2/2
1090 Vienna
M: shikha.sethia@univie.ac.at
T: +43-1-4277-641-29


Shikha Sethia works as project staff on the research project 'Decent Work and GVC-based Industrialization in Ethiopia' (EthApparel), which investigates the integration of Ethiopia and Kenya into the global textile and apparel sector and the associated opportunities and challenges for supplier firms and workers. Shikha has experience in research and social movement support in the fields of social and economic inequality, labour rights and advocacy, and corporate accountability, including in the textile and apparel sector. Shikha holds an M.A. in Development Studies from the International Institute of Social Studies in the Hague. Immediately prior to joining the EthApparel project, Shikha worked as a Labour Rights Researcher for the Business and Human Rights Resource Centre, focusing on corporate accountability and labour advocacy in the context of global value chains, where they also helped create the Tea Transparency Tracker.
Research Focus

• Global value chains and production networks
• Transnational advocacy networks
• Feminist movement building from a labour rights perspective
• Corporate accountability for labour rights violations
Selected Publications:
S. Sethia and T. Narayanasamy (2022), "Trouble brewing: The Need for Transparency in Tea Supply Chains", Business and Human Rights resource Centre, London.
S. Sethia (2016), "Coalition-Building Among Legal and Non-Legal Actors in the Anti-Sweatshop Movement: A New Hybrid?", International Institute of Social Studies, The Hague.
A. Lahiri, S. Sethia et al. (2015), "Women's Exclusion from Just Conditions of Work, and the Role of the State", India Exclusion Report 2015, pp 107-140, Yodapress, New Delhi.
S. Sethia (2014) "The Changing Nature of Bonded Labour in India", India Exclusion Report 2013-14, pp 204-219, Books for Change, New Delhi.